Tom Ford
A velvet bazer/tux, is just one of those things that every stylish girl has to have in their wardrobe. It is one of those timeless and classic pieces which always happens to find itsself back on the runway most seasons
based on my reasearch, Velvet blazers has been a trend since the 1970's and its still going strong. This is probably because Velvet is generally a rich fabric and it can instantly add a touch of elegance to your outfit during the day or at night.
I found some brands for you to check out if you want to bag yourself one.
Armani Collezioni
Knit Jacket
($1620)
Giorgio Armani
Long Velvet Jacket
($4150)
Lanvin
Velvet Jacket
($3630)
J.Crew - $146.83 (they ship to the UK)
www.daisymakvintage.com - 32.99
www.daisymakvintage.com
- 26.99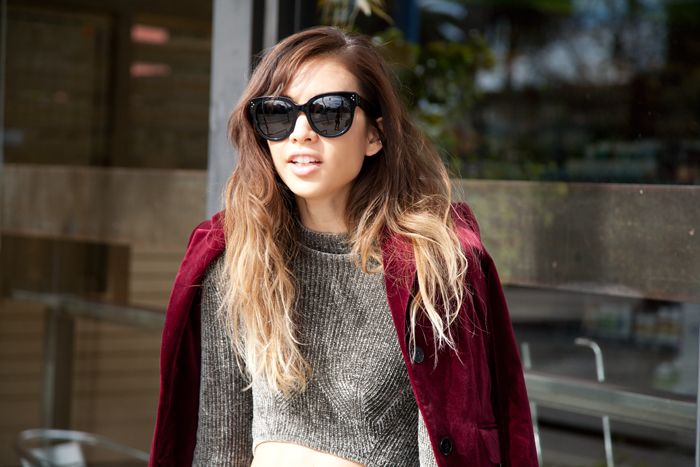 One of my favourite bloggers Rumi Neely from fashiontoast rocking one in her most recent post.
Most importantly, it keeps us warm!!!
Love, Wunmi xxxx